Copenhagen, Denmark and Sea Day
Wednesday, June 9th we docked in Copenhagen, Denmark. A very flat country. We did an excursion "Copenhagen City and Harbor Tour". This was a leisurely tour of Copenhagens most popular sites by land and by sea. We passed the 370 year old stock exchange building; Holmens Church, the site of the Royal marriage between, Queen Marguerite the second and Prince Henrik; Town Hall; Tivoli Gardens and the Carlsberg Clypotek Museum.
After a short drive we embarked on a 50 minute cruise past the Amalienborg Palace, the royal family winter residence, Church of our Saviour and the historic 390 year old naval yards. Their Navy was established in 1510, over 100 years before England established their Navy.
It was a very relaxing and interesting little cruise. Copenhagen has a variety of sea water canals which we traveled through at a leisurely pace.
After the cruise we stopped at the Amalienborg Palace and watched the changing of the guards, which was interesting.
We also had a photo stop at The Griffon Fountain before stopping at the Little Mermaid and listened to the tragic story of her destiny.
Interesting factoid: In 1976 John was here when the Navy ship he was on docked at essentially the same place, so 45 years ago he saw the little mermaid then, too.
Sea Day
Thursday, June 30th, was a sea day and the last day of our 43 days of Cruising. We spent the day relaxing for the most part, but spent time packing our bags.
Tomorrow we disembarked and took a bus into London for a three night stay, which I'll do a separate post on.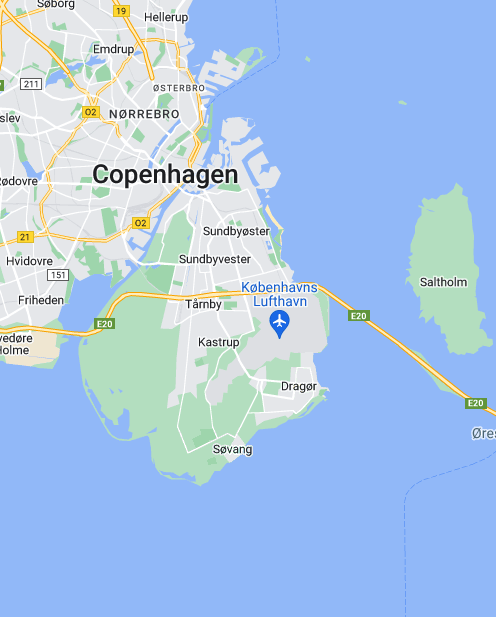 Copenhagen, Denmark and Sea Day Photos