Carnival Price - Dover, England
Cruise Day!
Sunday, June 19th we docked in Dover, Engand. Today is the first day of our 4th cruise and this cruise we went from Carnival Gold to Platinum status. YAY!!
We did not have to go through customs since we embarked from Dover originally. We just went through the long line to get our new cards, pictures taken and glass of champagne, a process that Carnival made pretty easy. Later in the day we again received a bottle of champagne and fruit dish for being back to back cruisers.  
We did not leave the ship today, instead we had a relaxing day on the ship.  Weather was cool and Cloudy.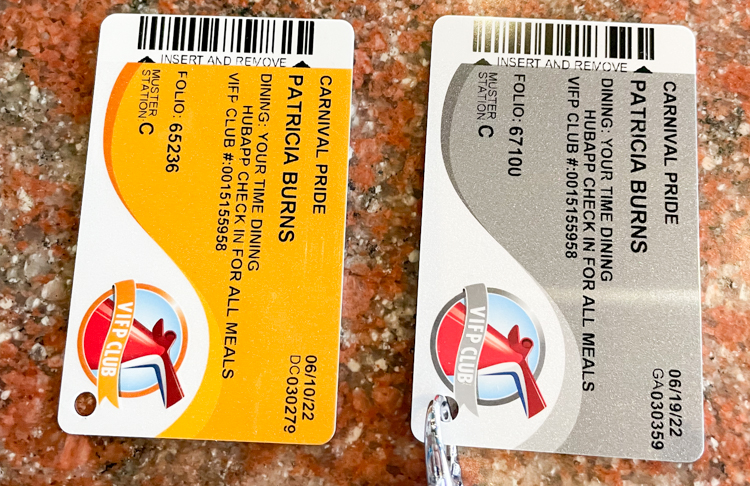 The following is this cruises itinerary:
19 June – Day 1  – Dover, England
20 June – Day 2  – IJmuiden / Amsterdam, Netherlands
21 June – Day 3  – Sea Day
22 June – Day 4  – Sea Day
23 June – Day 5  – Nynashamn / Stockholm, Sweden
24 June – Day 6  – Sea Day
25 June – Day 7  – Helsinki, Finland
26 June – Day 8  – Visby, Sweden
27 June – Day 9  – Warnemunde / Rostock, Germany
28 June – Day 10 – Kiel, Germany
29 June – Day 11 – Copenhagen, Denmark
30 June – Day 12 – Sea Day
1 July – Debarkation Day, Dover, England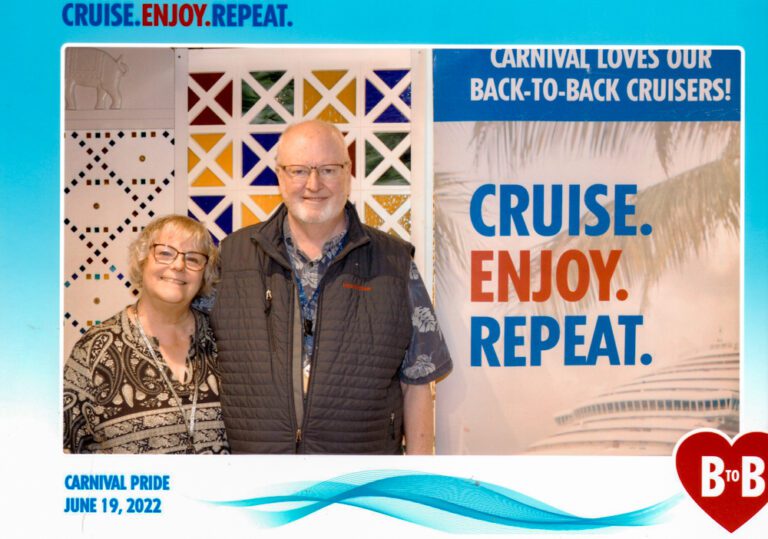 Dover, England Cruise Day Photos