Nynäshamn & Stockholm, Sweden
Thursday, June 23rd, we anchored in Nynäshamn, Sweden, about 45 minute drive to Stockholm. We were slightly delayed docking, causing our excursion to leave about a half hour late, but don't know why. The first part of the day was spent on our excursion to Stockholm.
Friday, June 24th was another relaxing Sea Day.
We went on the "Stockholm Sites and Vasa Museum" excursion. We drove through Stockholm to see a variety of places and architecture from medieval to modern.
Stockholm is the capital of Sweden, the third largest country in Europe and is shaped in a long and skinny way. Stockholm is made up of 14 islands situated around many lakes. It's an interesting and beautiful city with great parklands and museums.
We visited the Vasa Museum that houses the Swedish Warship "Vasa" built to be among the worlds largest and most prestigious warships. The museum is literally built around the 17th century warship which sank in Stockholm's inner harbor on her maiden voyage in 1628. Salvaged in 1961 and today restored to much of her former glory the Vasa is an astonishing piece of living history.
After we left the museum, we drove through the diplomatic area, which is where all the embassies are, including the U.S. Embassy. We then drove through old town before returning back to the ship.
The weather was perfect, low 70's a bit cloudy early on with lots of sun later on. A bit windy at the port but not too bad in the city.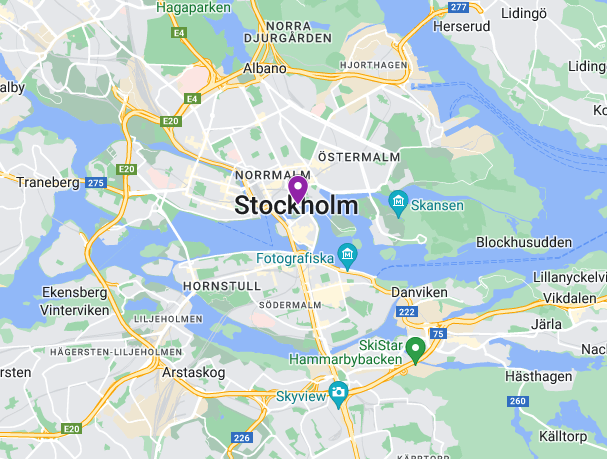 Nynäshamn, which lies about 60 km (37 miles) south of Stockholm, is well known for being one of the places on the Swedish mainland from where ferries to the island Gotland depart. This is a hugely popular destination for Swedes of all ages in the summer months. The Polferries terminal also offer regular routes to Gdańsk in Poland. Several cruise ships on tours in the Baltic Sea also stay in the harbor (as ours did), because they are too large to go into Stockholm.  
Although this is an anchor port, a 260 meter-long SeaWalk, an extendible/retractable floating pier, was extended out and connected directly to the ship and made it possible for us to disembark directly onto dry land.  This was interesting and awesome!
After our excursion to Stockholm, we walked about a half mile to a local Lidl store in Nynäshamn where we made a few purchases. John bought a couple beers and we bought several other items, like chips and some personal items and ended up spending about $11.00 total. Not knowing the exchange rate we didn't know what the total was until we got back to the ship and researched. We probably would have bought more stuff if we realized the prices were so low, since the store probably catered to locals, not tourists. Crazy. One of the beers John bought was called "Whoop Ass!", which John would drink later.
The rest of the day we spent relaxing in our cabin. At dinner John was offered another free bottle of wine from the casino. He later attended the "The Love and Marriage" show, which is always entertaining..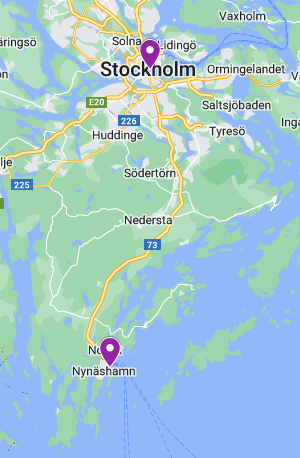 Friday, June 24th was a Sea Day. This Sea Day was not originally planned and was supposed to be a stop in St Petersburg, Russia.  Due to the War in Ukraine, the stop was dropped and the Sea Day added.
Scrabble, Bingo and naps for us today. John went to the Viva Variety: Nick James show. Our ship took a long route, so as not to get to Helsinki too soon (we think).