The Palace of Westminster
The Palace of Westminster serves as the meeting place for both the House of Commons and the House of Lords, the two houses of the Parliament of the United Kingdom. Its name, which derives from the neighboring Westminster Abbey, may refer to several historic structures but most often: the Old Palace, a medieval building-complex largely destroyed by fire in 1834, or its replacement, the New Palace that stands today.
Big Ben is the nickname for the Great Bell of the Great Clock of Westminster, at the north end of the Palace of Westminster. The name is frequently extended to refer to the clock and the Clock Tower. The official name of the tower where Big Ben is located was originally the Clock Tower, but was renamed Elizabeth Tower in 2012 to mark the Diamond Jubilee of Elizabeth II. The clock tower is a UNESCO World Heritage site since 1987. The bells of the tower remain silent except on certain occasions such as New Year's Eve and Remembrance Sunday.
The Tower at the south-west end of the Palace of Westminster is called the Victoria Tower. At the time of its construction it was the tallest square tower in the world. It houses the Parliamentary Archives. It was originally built as a "fireproof repository for books and documents', as required after the fire of 16 October 1834 that destroyed the building and almost all of the records of the House of Commons. The records of the House of Lords survived the fire because they were, at the time, stored in the Jewel Tower, which was at a distance from the main building and still stands across the road from the Victoria Tower.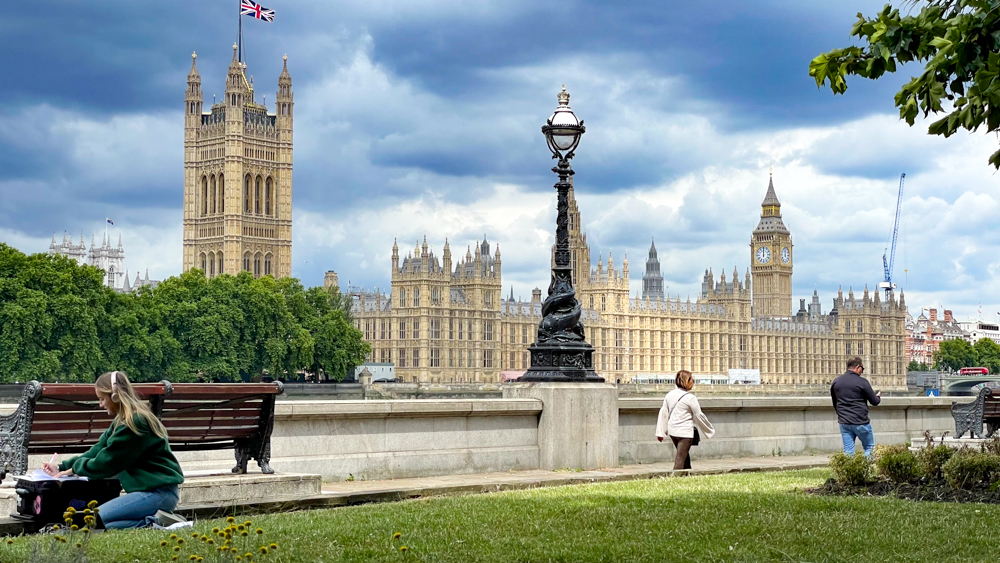 Photos of The Place of Westminster