Skjolden, Norway and the Sognefjord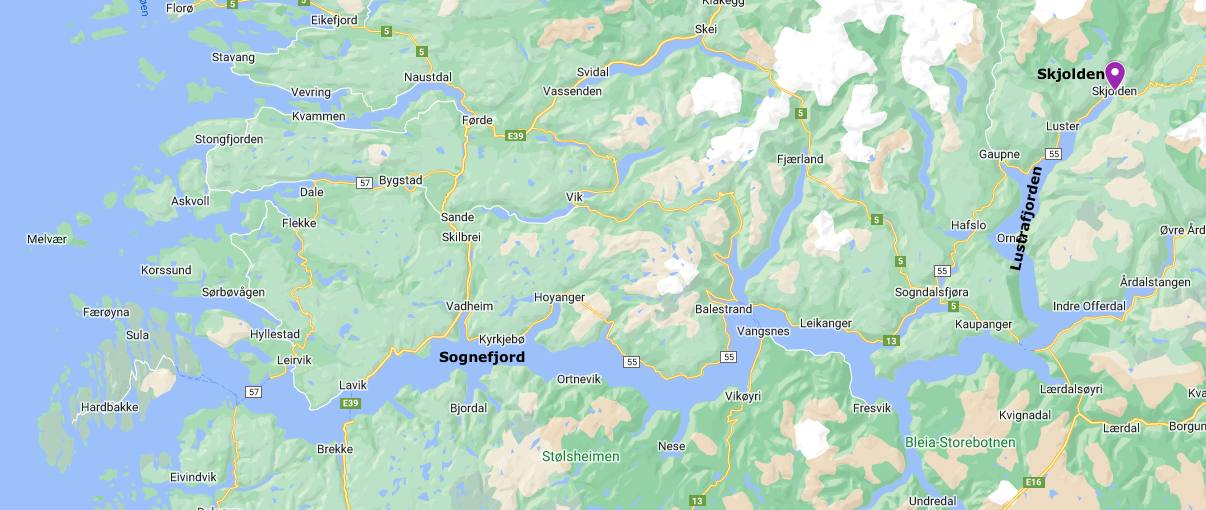 Monday, June 13th we docked at Skjolden, Norway, which is a little town of about 200 souls. It is located at the head of the longest navigable fjord in the world, Sognefjorden. The approach is via the picturesque Lusterfjord, close to the Jostedalsbreen, the largest glacier on the European mainland and ends at the foot of the highest mountains in Norway, the Jotunheimen National Park. From the North Sea it is 124 miles to Skjolden via the Fjords.
We got off the ship about 9:30 am and walked into town which was probably about a half a mile walk, not too bad, and the weather was drizzly but not a heavy rain. Skies were overcast the whole day, so we didn't see any sun. But it was a beautiful and comfortable walk. We were back on the ship about 11:00 am.
We walked across a bridge over the River Eidselvi and found the tiny town picturesque. We stopped at a little store for a bit of shopping and a bought a Norwegian beer for John.
Another free bottle of wine from the casino was delivered to our dinner table. After dinner John attended the show Getaway Island.