Sunday, May 29th, 2022 we began the 2nd of 4 Back to Back Cruises. This one goes from Barcelona to Gibraltar, then up the West Coast of Europe. The following is this cruises itinerary: 
29 May – Day 1  – Barcelona, Spain
30 May – Day 2  – Sea Day
31 May – Day 3  – Gibraltar
1 June – Day 4   – Lisbon, Portugal
2 June – Day 5   – Leixöes (Porto), Portugal
3 June – Day 6   – Vigo, Spain
4 June – Day 7   – La Coruna, Spain
5 June – Day 8   – Getxo, Spain (The Basque Country)
6 June – Day 9   – La Rochelle (Cognac), France
7 June – Day 10 – Sea Day
8 June – Day 11 – La Havre (Paris), France
9 June – Day 12 – Zeebrugge, Belgium
10 June – Day 1 – Dover, England – Begin Next Cruise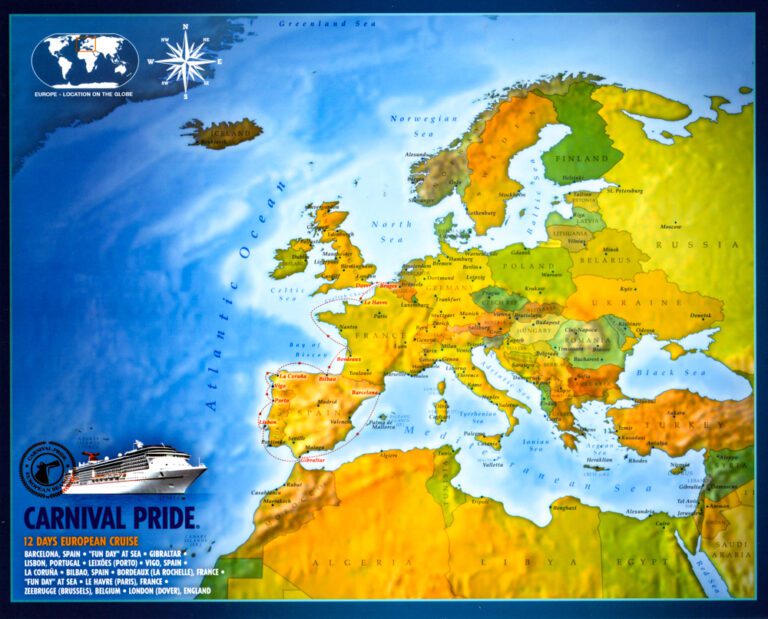 Sunday, May 29th was the first day of our second  of four Back to Back Cruises. The process was smooth, although there were over 250 of us Back to Backers. Since we left from Barcelona, there was no customs, so we just had to process through the line to get our new cards, get photo's taken and get our free glass of champagne (Mimosa for me). It was easy peasy. We were now free to enjoy the ship. We relaxed, played Scrabble and just enjoyed the ship like we would on Sea Day.  
Although there were excursions that we could have taken, we chose to stay of the ship and experience our first Back to Back experience.
Later in the afternoon we received a bottle of champagne and fruit dish with apples and grapes for being a B2B.
Weather was in the mid 70's, so very nice weather. We spent much time outside in the Serenity Bar, which is outside on the lido deck.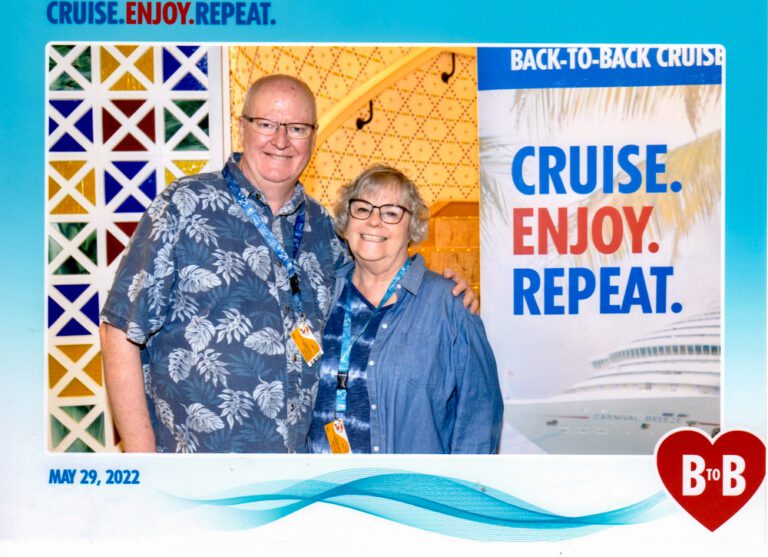 Monday, May 30th was a Sea Day. We spent a relaxing day at sea, playing Scrabble and enjoying the ship. The weather was a bit cool, so we didn't spend much time on our Balcony.