Carnival Pride - Barcelona, Spain
Cruise Day!
Thursday, May 19, 2022 we began our 43-day cruising adventure, saliling on the first of 4 Cruises. This one goes to the Mediterranean out of Barcelona, Spain.  The following is this cruises itinerary:
19 May – Day 1   –  Barcelona, Spain
20 May – Day 2   –  Sea Day
21 May – Day 3   –  Sea Day
22 May – Day 4   –  Kotor, Montenegro
23 May – Day 5   –  Corfu, Greece
24 May – Day 6   –  Sea Day
25 May – Day 7   –  Naples, (Amalfi Coast by Water & Pompeii), Italy
26 May – Day 8   –  Civitavecchia (Rome), Italy
27 May – Day 9   –  Livorno (Tuscany), France
28 May – Day 10 –  Toulon, France
.
You can follow the "Previous" and "Next" buttons at the top and bottom of each page or go to the "INTRO & ITINERARY" page linked to at the top of each page, to navigate through the posts.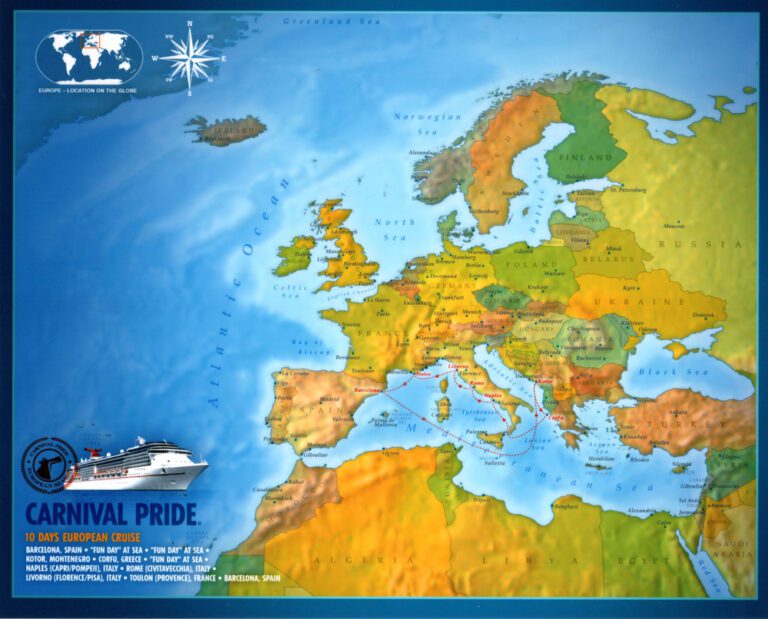 We were picked up on time at the hotel by Taxi and delivered to the Barcelona Cruise Port. It was a short (maybe 15 minutes or so) drive. There was no problems checking in, no waiting, no lines. Nice!!  We did have to wait about 1 1/2 hours before we could board  the ship due to a delay in debarkation of the previous Cruise, but it was a comfortable wait, so no big deal.
As we boarded, we got our Bon Voyage photo taken.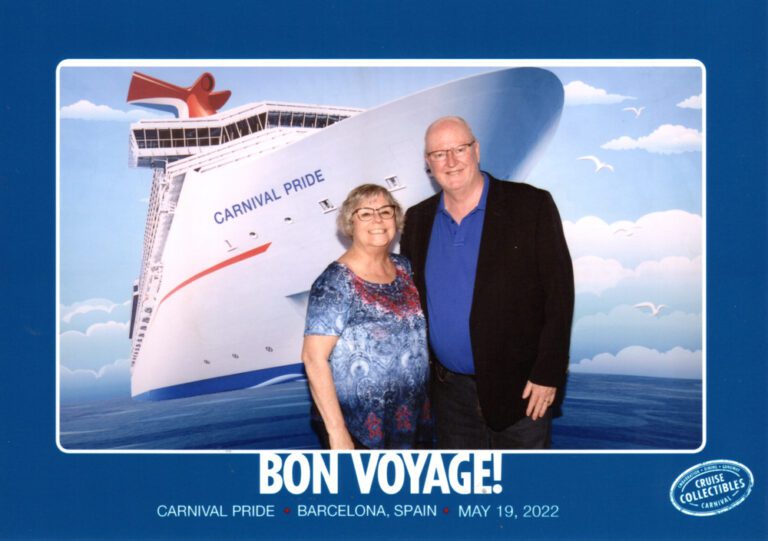 We had skipped breakfast so had an early lunch on the ship and after checking into our Muster Station, spent the day touring the ship. 
Once our room was ready, we unpacked and got that chore done.  
We had dinner in the Main Dining Room.
Barcelona, Spain Cruise Day Photos
Click on a photo to get easy pop up to scroll through photo's.