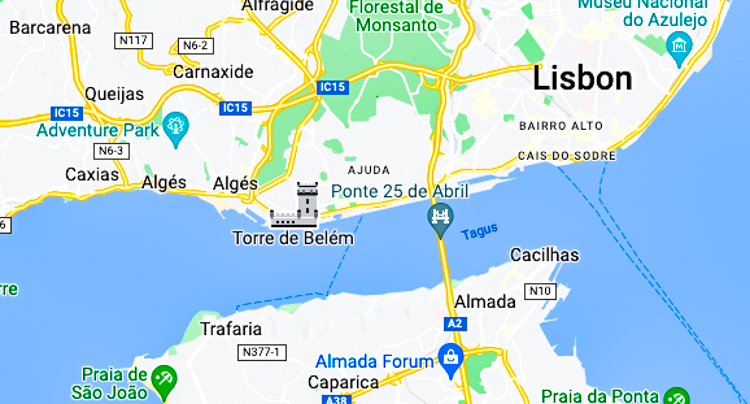 Wednesday, June 1st our ship docked in Lisbon, Portugal. The beautiful city of Lisbon, capital & largest city of Portugal has spectacular views & ornate architecture. It is one of the oldest cities in the world.
Lisbon is located at the mouth of the Tagus River. We sailed under the Ponte 25 de Abril Bridge providing awesome views.
We took a "Tuk Tuk" excursion that lasted a bit over 3 hours. It was a hoot! A bit difficult to get in and out of but we managed and the driver took us around the port town of Lisbon which is situated on the side of hills, so there are lots of steps up and down and all around.
The Tuk Tuk (see photo of blue Tuk Tuks) made it easy for us since we didn't have to walk up the hills but we did get out and experience some of the very narrow streets up and down a hill and shops that are situated on them.
There are lots of historical buildings in between the more modern ones. It was an enjoyable ride although a bit bumpy as most of the roads are cobbled. Unlike Gibraltar, they've made many of the narrow streets one way.
We also stopped to see some Roman ruins and then stopped and got to enjoy some Pasteis de Nata (Portuguese custard tart). Tasty!
There was a lot of graffiti around and the driver explained that graffiti is legal since it is considered street art.
We had sunny/cloudy skies with temperatures in the upper 60's. Hot at times and windy and cool at others. We had our Jackets off and on. Very windy in many places and on the top of the ship. For most of the trip and at the very end we had a few drops of rain. Overall a great experience and good day!
John attended the show One Night Only, that we also saw last week.